<![if !vml]>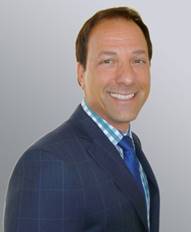 <![endif]>
John T. Lotardo
John T. Lotardo, aka the "TITLEMAN"™, is Senior Vice President and National Commercial Counsel for Commonwealth Land Title Insurance Company. He is the former State Counsel and Senior Underwriter for First American Title Insurance Company for the states of Arizona and Nevada. Previously, Mr. Lotardo was Senior Vice President and General Counsel for Stewart Title & Trust of Phoenix Inc., as well as state underwriting and claims counsel for Stewart Title Guaranty Company. As a licensed attorney, Mr. Lotardo's practice entails all aspects of real estate, title/escrow and corporate operations. Mr. Lotardo received his Bachelor of Arts with honors and academic distinction from C.W. Post, Long Island University and his Juris Doctorate degree from Arizona State University.
Mr. Lotardo, an active member of the State Bar of Arizona, is a frequent speaker, instructor, retained expert and guest commentator including a past presenter for the Arizona State Escrow Association, as well as both the Nevada Escrow Association and the Southern Nevada Escrow Association. Being a past-President of the Land Title Association of Arizona and the Arizona Trustee Association, he has been a member of many real estate organizations, settlement groups, bankruptcy, lending, foreclosure, legislative, judiciary and corporate organizations locally and nationwide. He is a 2016 inaugural recipient of the Arizona Land Title Professional designation and has recently completed his tenure on the Arizona Association of Realtors' Residential Contract Workgroup and the Education Advisory Committee for the Arizona Department of Real Estate.
Mr. Lotardo is author of numerous articles including the popular "Ask the TITLEMAN"™, which is in print throughout the United States and can be found on his website www.askthetitleman.com as well as other sites. He has been an active volunteer for Lawyers On Call, a public service partnership with Channel 12 News as well appearing on Channel 3's news show Money Matters. Being a guest commentator for many publications including the Arizona Republic, InBusiness Magazine, The New Times, among others, Mr. Lotardo has also appeared on Talk Radio for KFNX 1100, KFNN 1510 as well as Java with John. He had been the Editor for the Real Property Journal for the State Bar of Arizona for a number of years, is past-Chair for the Arts and Culture Commission for the City of Phoenix, past-participant for the State Bar's Speakers Bureau, Mentor for the Women Law Students' Association, and the Arizona Business Roundtable, an alliance organization between the business community and the Judiciary. Former Governor Napolitano appointed him to the Electronic Recording Commission to develop statewide protocols. He has been selected as a "Who's Who" in the legal community as part of The Business Journal's Leading Lawyers Program. Arizona Department of Real Estate then-Commissioner Wercinski invited him to participate in a 3-month long work group to evaluate ADRE legislative changes. He's been accepted into the Strathmore's Who's Who, as well as being made part of the Cambridge Who's Who online Registry demonstrating leadership and achievement in the field of real estate. Most recently, he has accepted the role as Secretary and Executive Council Member of the Real Property Section of the State Bar of Arizona as well as being appointed Chair of the Real Estate Advisory Board for the Maricopa County Recorder.