<![if !vml]>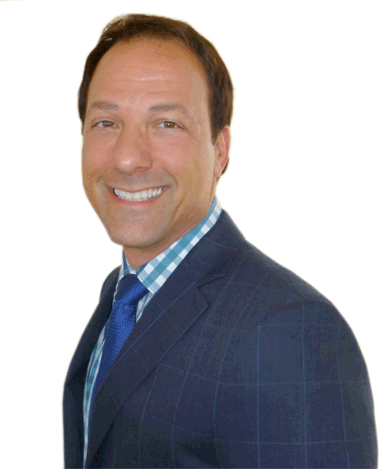 <![endif]>
John T. Lotardo aka TITLEMAN™
Title and Escrow Industry Expert, Attorney, Underwriter, Counselor, Advisor, Author, and Presenter
Copyright 1997-2018
An Ask the TITLEMAN™ Article
We all want success.
Success for our clients. Success for our business. Success for ourselves. The evasive answer to the question - how do I achieve it? Well, that is a bit more complicated. Let me share three short tips to make this year the year of successes.
With the new year, comes new challenges and new goals. This is even more evident in the real estate industry. These past few years, we've had a number of changes: CFPB updates, ongoing Cyber-Security threats, among others, that have tested our staying power- our grit if you will. Success is not elusive if you know where to start.
"ONE OF THE BEST KEPT SECRETS IN AMERICA IS THAT PEOPLE ARE ACHING TO MAKE A COMMITMENT, IF THEY ONLY HAD THE FREEDOM AND ENVIRONMENT IN WHICH TO DO SO."
- JOHN NAISBITT
The first tip is one about Commitment. To be successful you must commit to the goal at hand. Identify what the goal is and decide to commit the needed resources - time, effort, etc. to make it happen. You have to create small incremental identifiers to make sure you are staying on target. And this is where the second tip comes in.
"PERSEVERANCE IS NOT A LONG RACE, IT IS MANY SHORT RACES ONE AFTER THE OTHER"
-WALTER ELLIOT
The second tip is Perseverance. Once you have identified your goal, you must continue to endeavor to achieve it. This may seem commonsense but, just as in our non-professional lives, new years' resolutions are often lost within weeks of the new year, without creating specific, quantifiable and attainable goals. One thing I found helpful is to be make small, distinct mini-successes to edge you on. But what if there are roadblocks or problems which inhibit achieving the goal? That brings us to the final tip.
"I HAVE SURVIVOR SKILLS. SOME OF THAT IS SUPERFICIAL - WHAT I PRESENT TO PEOPLE OUTWARDLY - BUT WHAT MAKES PEOPLE RESILIENT IS THE ABILITY TO FIND HUMOUR AND IRONY IN SITUATIONS THAT WOULD OTHERWISE OVERPOWER YOU."
- AMY TAN
The third tip is Resiliency. You must stay flexible in the means by which you achieve your goals at the same time staying true to the path you started. Adaption is key.
"I'M VERY RESILIENT. THE ONLY THING I'M MISSING RIGHT NOW ARE ABS."
- ARTIE LANGE
With these three tips, Commitment, Perseverance & Resiliency, you should be well on your way for a successful year.
Happy New Year.
---
John T. Lotardo, aka the "TITLEMAN"™, is Senior Vice President and National Commercial Counsel for Commonwealth Land Title Insurance Company and is a regularly featured columnist. In addition, he is a frequent speaker and presenter on real estate-related topics. Have any questions for him? Send it to him at titleman@askthetitleman.com
Follow TITLEMAN™ at:
©2016-2018
Disclaimer: The information supplied is of a general nature and should not be relied upon as legal advice. You should consult with your own legal counsel. To ensure compliance with requirements imposed by the IRS, we inform you that any U.S. federal tax advice contained in this communication (including any attachments) is not intended or written to be used, and cannot be used, for the purpose of (i) avoiding penalties under the Internal Revenue Code or (ii) promoting, marketing, or recommending to another party any transaction or matter addressed herein.